Watford City Hotels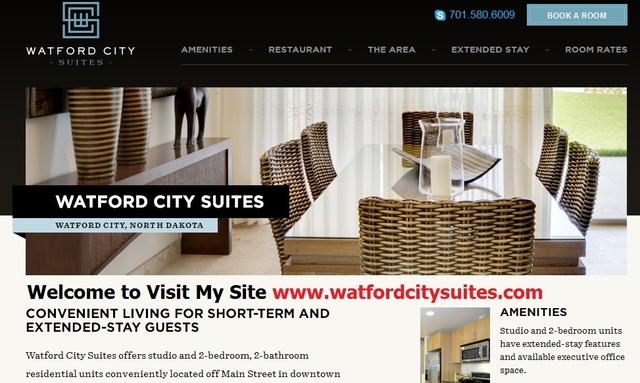 http://www.watfordcitysuites.com/
Watford City Suites offers studio and 2-bedroom, 2-bathroom residential units conveniently located off Main Street in downtown Watford City, North Dakota. We also have private executive office space including land line, scanner, fax, copy machine, and high speed internet.
Commentaires
Ajouter un commentaire
S'il vous plaît connectez-vous pour pouvoir ajouter des commentaires !